Silicone as a sealing material, has unique properties that make it a popular choice for many applications. Here's a comparison of silicone with other commonly used sealing materials like rubber, neoprene, and EPDM (ethylene propylene diene monomer) in terms of their properties and characteristics:
Temperature Resistance:
Silicone:
Silicone rubber
has excellent temperature resistance and can withstand both high and low temperatures, typically ranging from -60°C to 230°C (-76°F to 446°F).
Rubber: Natural rubber and some synthetic rubber compounds have limited temperature resistance and can degrade at extreme temperatures.
Chemical Compatibility: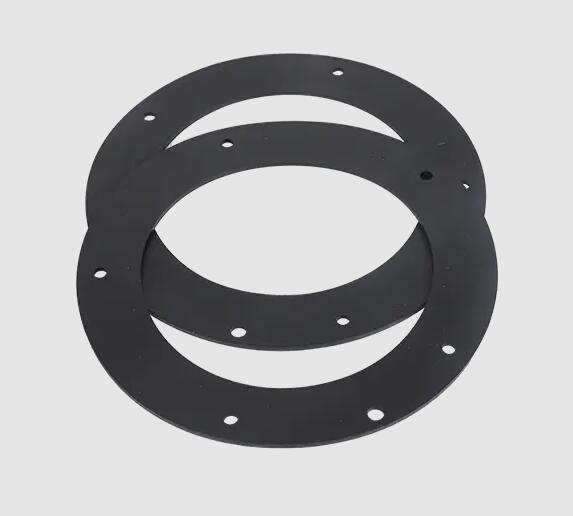 Silicone: Silicone is generally resistant to many chemicals, including water, acids, bases, and some solvents. It's not ideal for applications with hydrocarbon-based oils and fuels.
Rubber: Rubber materials vary in their chemical resistance. Some rubber types are highly resistant to oils and chemicals, while others are not.
UV and Weather Resistance:
Silicone: Silicone has good UV and weather resistance, making it suitable for outdoor and long-term exposure applications.
Rubber: Rubber may degrade when exposed to prolonged sunlight and weather conditions.
Flexibility and Compression Set:
Silicone: Silicone maintains its flexibility over a wide temperature range and has a low compression set, meaning it can bounce back to its original shape after compression.
Rubber: Rubber is generally flexible but can have a higher compression set, which can lead to permanent deformation over time.
Tensile Strength:
Silicone: Silicone typically has lower tensile strength compared to some rubber materials, which makes it less suitable for applications requiring high tensile strength.
FDA Approval and Food Safety:
Silicone: Silicone is often used in food and medical applications due to its FDA approval and biocompatibility.
Rubber: Rubber may also be used in food applications but may require specific formulations for compliance.
Cost:
Silicone: Silicone is generally more expensive than standard rubber materials, making it a cost consideration for some applications.
Electrical Insulation:
Silicone: Silicone has good electrical insulating properties, making it suitable for electrical and electronic applications.
Rubber: Rubber can be used for electrical insulation, but silicone is preferred for high-temperature applications.
Compression and Load Deflection:
Silicone: Silicone offers a soft, compressible seal with low load deflection, making it suitable for applications where a tight, yet flexible seal is required.
Rubber: Rubber materials can vary in hardness and compression characteristics, providing flexibility in seal design.
In summary, silicone offers a balance of properties that make it versatile for various sealing applications, especially where temperature extremes, flexibility, and chemical resistance are crucial. However, the choice between silicone and other sealing materials depends on the specific requirements of the application, including environmental conditions, chemicals involved, and budget considerations. Different rubber compounds, such as neoprene and EPDM, have their own advantages and are better suited to certain situations.