Silicone molds are generally easy to clean, and they are popular for their non-stick and low-maintenance properties. Here are some reasons why silicone molds are considered easy to clean:
Non-Stick Surface:
Silicone molds
have a naturally non-stick surface, which means that most foods, such as baked goods, chocolates, and other culinary creations, release easily without sticking to the mold. This reduces the need for excessive scraping or scrubbing.
Flexible Material: The flexibility of silicone allows you to easily bend and twist the mold to release the contents, making it simpler to remove any remaining bits.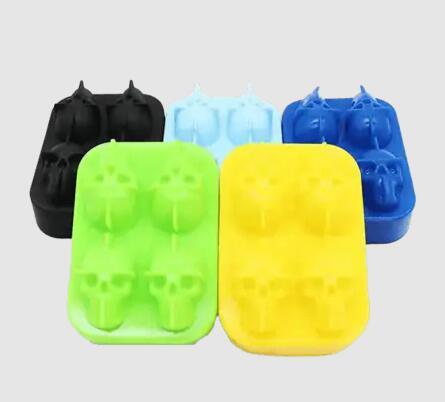 Dishwasher Safe: Many silicone molds are dishwasher safe, which makes cleaning a breeze. Just check the manufacturer's instructions to confirm if your specific mold is dishwasher safe.
Hand Washable: If you prefer hand washing, silicone molds can be cleaned with warm soapy water. The non-stick nature of silicone usually means that residue comes off easily with minimal effort.
Resistance to Stains: Silicone is generally resistant to staining from food colors or ingredients, so the mold is less likely to retain stains over time.
Versatility: Silicone molds can be used for a wide range of purposes, from baking to making ice, chocolates, candies, and more. Their ease of cleaning makes them versatile and suitable for different culinary projects.
However, while silicone molds are easy to clean, it's essential to follow some basic cleaning practices:
Gentle Cleaning: Use a soft sponge or cloth when cleaning to avoid damaging the surface. Avoid using abrasive cleaners or scouring pads.
Remove Excess Residue: After use, remove any excess residue from the mold before cleaning, especially if the mold has small crevices.
Proper Drying: Make sure the mold is thoroughly dry before storing it to prevent moisture-related issues.
By following these simple guidelines, you can easily maintain your silicone molds and enjoy their convenience for various cooking and baking tasks.