Rubber sealing rings
also known as O-rings, are versatile components used primarily for sealing and preventing the leakage of fluids or gases in a wide range of applications. While their primary function is sealing, O-rings can also serve as accessories or components in various contexts. Here are some accessory and secondary uses of rubber sealing rings:
Gaskets: O-rings can be used as gaskets in various equipment and machinery to create a seal between two mating surfaces, preventing the escape of fluids or gases. They are commonly used in engines, pumps, and hydraulic systems.
Shock Absorbers: In some applications, O-rings are used as shock absorbers or dampeners to reduce vibrations and cushion impacts. They can be placed in between components to absorb and dissipate energy.
Spacer Rings: O-rings can be used as spacer rings to maintain a specific gap or distance between components. They provide precision spacing and alignment in mechanical and electronic applications.
Wire Seals: In electrical and cable management applications, O-rings can be used to seal and protect cables and wires as they pass through enclosures, preventing the entry of moisture or contaminants.
Cushioning and Padding: O-rings can serve as cushioning or padding materials to protect delicate or fragile components from damage during assembly or operation.
Thread Seals: O-rings can be used as thread seals to prevent leaks in threaded connections, such as pipes, fittings, and hydraulic systems.
Noise Dampeners: O-rings can be used to reduce noise in mechanical systems by providing a buffer between moving parts that may generate noise when in contact.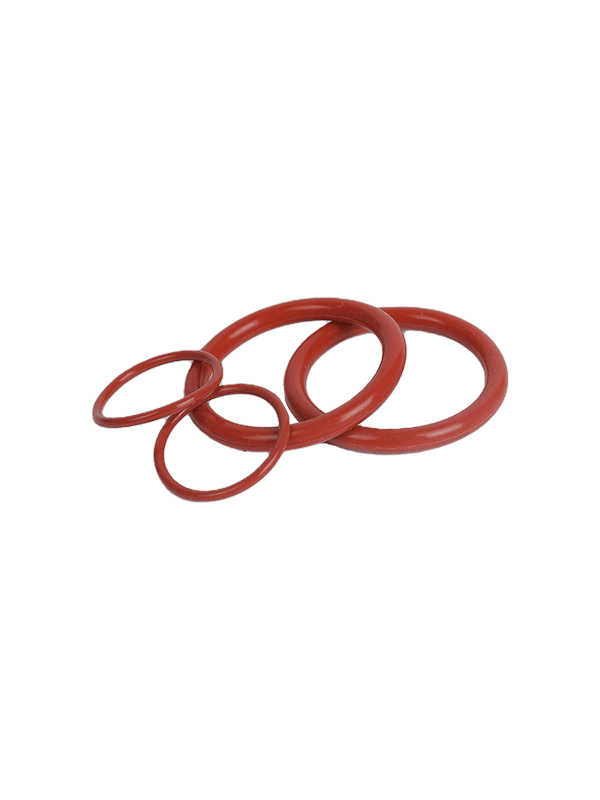 Anti-Vibration Mounts: O-rings can be used as anti-vibration mounts to isolate equipment or machinery from vibrations, ensuring stability and reducing noise.
Alignment Tools: O-rings can be used as alignment tools in applications where precision alignment between components is critical, such as optical instruments and lenses.
Custom Seals: O-rings can be custom-designed and manufactured to serve as specialized seals for unique or unconventional applications. They are used in various industries, including aerospace, automotive, and manufacturing.
Wear Rings: O-rings can act as wear rings or wear strips to reduce friction and wear between moving components in machinery.
Cable Pass-Throughs: O-rings can be used as cable pass-throughs in enclosures or panels to create a seal around cables or wires passing into or out of a confined space.
Plumbing Seals: O-rings are commonly used in plumbing applications as seals in faucets, valves, and fittings to prevent water leaks.
Medical Devices: O-rings can be used as components in medical devices, providing seals and gaskets in various medical and dental equipment.
Automotive Components: O-rings are found in many automotive components, including engines, transmissions, and air conditioning systems, serving as seals, gaskets, and vibration dampeners.
Quick-Release Couplings: O-rings are often used in quick-release couplings and connectors to create a secure, leak-proof connection.
The adaptability and resilience of rubber sealing rings make them valuable accessories and components in numerous industries and applications beyond their primary sealing function. They are available in various materials, sizes, and configurations to suit specific requirements.