The primary function of a
rubber sealing ring
, often referred to as an O-ring, is to create a secure and reliable seal between two mating surfaces, preventing the leakage of fluids or gases. These seals play a crucial role in a wide range of applications and industries where the containment of liquids or gases is necessary. The key functions of a rubber sealing ring include:
Sealing: The primary purpose of a rubber sealing ring is to create a tight seal between two components, preventing the escape of liquids (such as water, oil, or hydraulic fluids) or gases (such as air or gas) from the enclosed space.
Leak Prevention: Rubber sealing rings are designed to block the passage of fluids or gases through the interface between the two surfaces. This helps maintain the integrity of the system, prevents leaks, and ensures the efficient operation of machinery and equipment.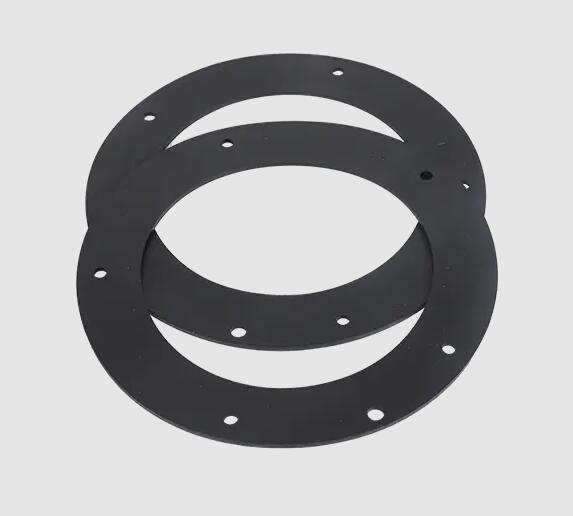 Pressure Regulation: Sealing rings can be used to regulate and maintain specific pressure levels within a system or component. They are commonly used in hydraulic and pneumatic systems to control pressure and prevent pressure loss.
Protection: Sealing rings provide protection to sensitive components and systems by sealing them from exposure to external contaminants, including moisture, dust, dirt, and other environmental factors.
Vibration Dampening: In some applications, sealing rings help absorb vibrations and shocks, reducing the potential for damage or wear on components. This is especially important in machinery and automotive systems.
Insulation: Sealing rings can serve as electrical insulators in applications where the prevention of electrical conductivity is required. For example, they are used in electrical connectors and components to block the flow of electricity.
Alignment: Sealing rings can assist in aligning components, ensuring that they fit together accurately and maintain proper alignment during operation.
Reduction of Noise: In some machinery and mechanical systems, sealing rings act as noise dampeners by reducing friction and noise generated by moving parts.
Support: Sealing rings can provide support and spacing between components, preventing them from coming into direct contact and causing wear or damage.
Vibration Control: They help control and minimize vibrations in systems, improving the stability and longevity of equipment.
Customization: Sealing rings can be designed and manufactured to meet specific requirements, including size, shape, and material, to suit the unique needs of a particular application.
Isolation: In some cases, sealing rings isolate different materials or fluids within a system to prevent mixing or contamination.
Rubber sealing rings come in various materials, such as silicone, nitrile, EPDM, and viton, to suit different environments and types of fluids or gases they will encounter. They are used in a wide array of applications, including automotive, aerospace, plumbing, hydraulics, pneumatics, medical devices, and industrial equipment, where their sealing and protective functions are critical for the reliable operation of machinery and systems.