The principle behind how
silicone sealing rings
create a seal lies in their material properties and design. Silicone sealing rings are typically made from silicone rubber, which has several key characteristics that enable effective sealing:
Elasticity and Compressibility: Silicone rubber is highly elastic and compressible. When pressure or force is applied to the sealing ring, it can deform and adapt to the shape of the mating surfaces, filling any gaps or irregularities. This property allows silicone sealing rings to create a tight and effective seal even on surfaces that may not be perfectly flat or smooth.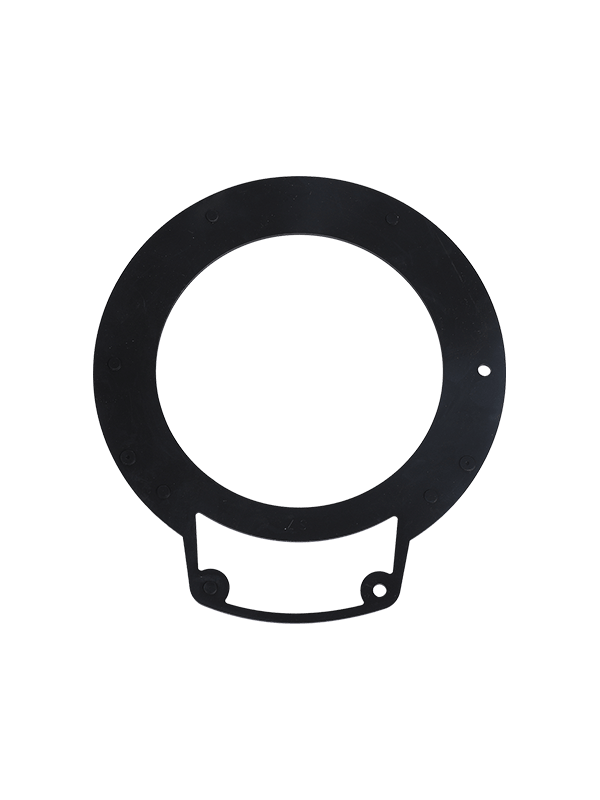 Conformability: Silicone rubber is capable of conforming to the shape of the mating surfaces. This means that when the sealing ring is compressed between two surfaces, it can conform to the contours and imperfections of those surfaces, ensuring a uniform and secure seal.
Memory: Silicone rubber has a memory effect, meaning it tends to return to its original shape when the compressive force is removed. This property allows the sealing ring to maintain its sealing integrity over multiple cycles of compression and decompression.
Chemical Resistance: Silicone rubber is resistant to many chemicals, including water, acids, bases, and some solvents. This resistance helps the sealing ring maintain its integrity when exposed to various environmental conditions.
The sealing process with silicone sealing rings typically involves the following steps:
Placement: The silicone sealing ring is positioned between two mating surfaces or components that need to be sealed. These surfaces could be the lid and base of a container, the flanges of a pipe joint, or any other parts that require sealing.
Compression: When the two mating surfaces are brought together or tightened, the silicone sealing ring is compressed between them. As it compresses, the silicone rubber deforms to fill any gaps, irregularities, or imperfections in the mating surfaces.
Conforming: The silicone sealing ring conforms to the shape of the mating surfaces, creating a secure and airtight seal. The compressive force applied ensures that the sealing ring maintains contact with the surfaces, preventing the escape of fluids, gases, or contaminants.
Sealing: The combination of the sealing ring's elasticity, conformability, and chemical resistance results in an effective seal that prevents the passage of liquids, gases, or other substances between the sealed components.
Overall, the principle of silicone sealing rings is based on their ability to deform, conform, and maintain their sealing properties under pressure, which allows them to create reliable and durable seals in a variety of applications.